You can say Christina Blacker was born to be involved in horse racing given her family history, but just as is the case with race horses, bloodlines don't always translate into success.
The former Christina Olivares is the daughter of former jockey Frank Olivares so exposure to the sport was natural.
"I grew up around horses," said Blacker, who married trainer Dan Blacker five years ago. "I wasn't always around the track, but I was around horses."
Blacker is now one of the more popular horse racing personalities and along with Britney Eurton have given TVG a pair of dynamic female personalities in a sport long dominated by men.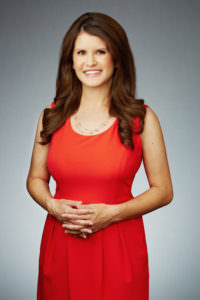 She attended and graduated from the University of Southern California and got a degree in Broadcasting, but at the time it appeared Blacker was not destined for horse racing as she spent time interning for Extra and Carson Daly to name a couple.
"They were fun, but I wasn't given a lot to do," said Blacker of her internships. "My senior year (at USC) I wanted to find something small that I could be part of and an opportunity at HRTV came along. It was exactly what I hoped for."
It was her first experience in the industry, but she still had a way to go.
"I knew the people in the sport and I knew horses, but I had to learn to handicap," said Blacker. "I went to web sites and I bought every book I could. I approached (handicapping) as a student and I had a lot of help."
She was hired by Amy Zimmerman and started at HRTV her senior year doing a variety of jobs from producing segments to doing some live, on air reports. In May of 2004 she graduated from USC on a Friday and was hired full-time by Zimmerman on a Monday.
"I was planning to go to Europe after graduation, but that didn't work out," said the 35-year-old Blacker with a laugh.
She spent two-and-a-half years working at HRTV before auditioning for TVG in 2007. From there she spent six years with TVG before going back to HRTV in 2013. Now with the two companies merged – HRTV is now known as TVG2 – she appears on both channels.
Blacker has become a charismatic and knowledgeable on-air host for both networks, which is a far cry from where she started.
"It was difficult at first," said Blacker. "I felt young and green.  I was reporting, but not giving out picks. I learned a lot and listened a lot."
Her knowledge has increased by her marriage to a trainer and that in turn has created a friendly work environment even at home.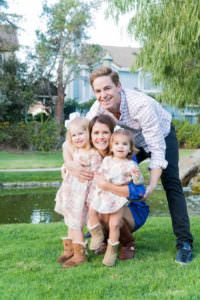 "Through day-to-day conversation, because I have learned so much, I can help (Dan) place horses," explained Blacker, who has two daughters – Margo and Violet with Dan. "When the girls go to sleep at night, we talk about horse racing every night. Dan and I are committed to the sport – it's our family life."
On the flip side, there are times she might have some inside information, but is not at liberty to disclose when at work.
"It is tough because there are certain things I know as a wife that wouldn't know as a TV personality," said Blacker. "I can't divulge everything I know."
Blacker is also one that believes the future of horse racing lies in what options we give the younger, new fans.
"I try to sell it from the experience," said Blacker. "There really is something for everyone at the track. They needed to change at Santa Anita and they have done a good thing with the food and beverage. They've had a carnival for the kids in the infield."
It's a necessity given the status of racing.
"Not as many people are coming to the races," said Blacker. "We have to have other activities for the people that come out. I think that there is a large population in their late 20's and 30's that want to bring (the popularity) back."
As a horse racing fan, as well as a personality, Blacker, like many of us, love the big races with the big-name horses. But the reality is, most bettors really don't care what type if race they are betting.
"At the end of the day, for a gambler 9-to-2 is the same for the Kentucky Derby as it is a $10,000 claiming race," said Blacker. "Realistically there more cheaper horses than horses like Arrogate."
The key to the sport moving forward as Blacker mentioned, is bringing in the next generation of racing fan/bettor. With people like Blacker involved in televising the sport, the industry is moving in the right direction.
By Dennis Miller