Part of the damage inflicted by the flooding of the Russian River last week was the closer of the Northwood Golf Club in Monte Rio.
The news reports showed many shots of Monte Rio, a small town located by Guerneville, flooded. Northwood, featured in a story on the ACES web site and listed as one of the top courses in Northern California to play, was designed by Alister MacKenzie.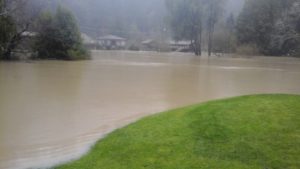 Portions of the course were underwater in the flood.
"The river ran through the lower portions of the course," said Gaylord Schaap, the General Manager of Northwood. "Areas like the second green, the third and fourth fairway, the front of the fifth tee were all affected."
The good news is, once the flood waters subsided, most of the course was playable. In fact, at this point, the third, fourth and eighth holes are closed in the 9-hole course.
Golfers can get out and play the other six holes with reduced green fees.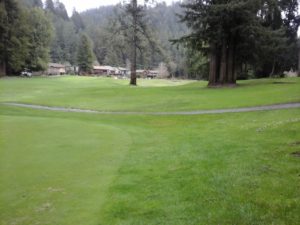 "We just need it to dry out," said Schaap. "As soon as it dries out, we will have all nine holes open. We have excellent drainage here. I suspect that by next week the sun will be shining and all nine holes will be open."
For more information on Northwood, please visit www.northwoodgolf.com.
By Dennis Miller