RADMOR, the Seattle-based golf lifestyle company crafting golf apparel from meticulously curated, all-natural materials, announces the drop of its men's and women's spring collections available for purchase by green-minded golfers at www.radmorgolf.com.
RADMOR's sustainably sourced golf clothing forgoes the use of virgin polyester in favor of natural cellulose fibers like Peruvian Pima cotton, elastane yarns and super-soft Tencel (lyocell and modal) to create the most eco-minded golf apparel in the industry. The 2022 spring collections showcase a variety of new offerings for men and women in seasonally focused color palettes celebrating the world's greatest game.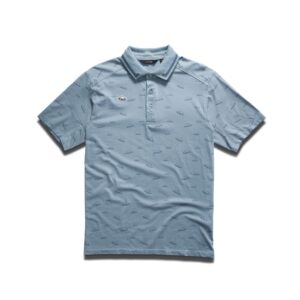 Men's styles include the popular Taylor Polo in "Bobrad" and Retro Prints, the Batty Polo in Retro Pique and Ombre Strip Prints, and the Colby Band-Collar in Varsity and Ombre Stripe Prints. RADMOR's ever-popular Maxwell Pimalite Tees, Higgins Player Hoodies and Perkins Player Crews are also back for 2022. Bottoms are highlighted by Vincent Player Performance and Five-O Knit Performance Pants and Shorts.
Greatly expanded this year, women's styles comprise the Michelle Polo Retro Pique and Retro Strip Prints, the Lauren Polo Ombre Stripe Print, the Olivia LS Jersey and the Ella Performance Shorts. Additional men's and women's styles will be offered later this spring to get golfers ready for the summer. As a complement to its apparel, RADMOR provides a select line of accessories, including RADCAPS and RADSOCKS, and collaborations with sustainably minded brands like Asher and ASYSTEM.
"Spring is always the most exciting season on the golf calendar, and we're thrilled to add to what we've built over the past two years with our men's and women's spring collections," says RADMOR co-founder Scott Morrison. "This color palette is going to pop on and off the golf course we believe golfers will discover that high-end cotton is a fabulous fabric for the spring's long, warm days."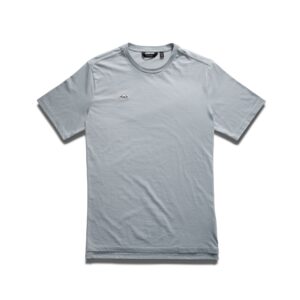 Morrison launched RADMOR in January 2020 with his best friend and former college golf teammate at the University of Washington, Bob Conrad. After graduating from "U-Dub," Conrad went on to play golf professionally and still maintains a plus handicap. Supplying serious fashion "street cred," Morrison was the man behind three of America's top denim brands – Paper Denim & Cloth, 3×1 and Earnest Sewn – and is widely considered a thought leader in the design world.
The dynamic duo's passion for the harmonic convergence of fashion and performance is evident in subtle design treatments such as RADMOR's MORE/EROM (Extended Range of Motion) underarm pattern prominently featured in golf shirts, layering pieces, and outerwear. Functional-yet-fun details like a signature "ball pocket" can also be found on outerwear, pants and shorts.
In addition to its direct-to-consumer sales channel, RADMOR is available at a growing number of golf shops throughout the U.S., as well as Golf.com, Huckberry.com, TrendyGolf.com, FairwayStyles.com, and Nordstrom.com in mid-June. RADMOR has stores in Seattle (607 1st Avenue) in Pioneer Square, and in the Bellevue Square Collection (Bellevue, Wash.).
RADMOR Roots
 In February 2021, Scott Morrison and Bob Conrad launched RADMOR. The college roommates and D1 golfers at the University of Washington first began talking about changing the face of golf apparel in the mid-90s, and today that vision is finally a reality. RADMOR is defined by its commitment to using natural fibers and reducing our impact on the environment while producing the highest quality golf apparel possible.
"RADMOR" is a playful blend of Morrison and Conrad's last names and represents the brand's dichotomy. Its secondary logo, "BobRad," is a whimsical cartoon that aims to bring golf to those who find the sport a bit too stuffy. Meanwhile, RADMOR's "serious golf side" is reflected in its "Dead Center" ball and cup logo that appears throughout most of its collections and appeals to its green grass partners at high-end clubs and resorts.