When thinking about the city of Winters, it's easy to get focused on outstanding dining establishments, such as the Buckhorn and Putah Creek Café.
It's a not a difficult thing to do as both places, as well as the unknown, but equally as good El Pueblo Meat Market and Taqueria, are wonderful dining experiences. Wine on the other hand is not something that comes right to mind when thinking of the city that sits right off Interstate 505, north of Vacaville.
The reality is Winters is located just five miles from Napa County and has become a hidden gem of a location to produce quality wines.
At the forefront is Turkovich Family Wines located right in the middle of the ever-growing vibrant downtown area of Winters and just short walk from Hotel Winters.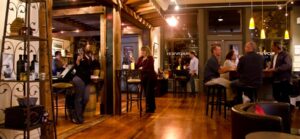 As wine continues to soar in Northern California, wineries continually get busier, especially on weekends, and finding the right spot to enjoy your tasting experience is getting harder.
In 2007, winemaker and third generation farmer Chris Turkovich started Turkovich Family Wines. The Winters area features a unique convergence: where the delta breezes cease, they are met by cool winds sweeping down off Lake Berryessa, allowing for a long, mild growing season.
The vineyard's ideal conditions make for rich fruit exhibiting bright, flavorful characteristics in the resulting wines.
Rhone varieties Syrah and Viognier have proven themselves to be the stars of the show, along with the Spanish varietal Tempranillo and California's workhorse, Petite Sirah. Grenache and Mourvedre are also showing immense potential.
Turkovich checks both my boxes as a place to visit regularly.
First, it must be relaxing with a good vibe. Check.
In fact, the entire town of Winters checks that box. Located far enough way from big cities, yet to still close enough to make a day trip, you can't help but feel you have escaped the rat race that has become the Bay Area and Turkovich is right in the middle.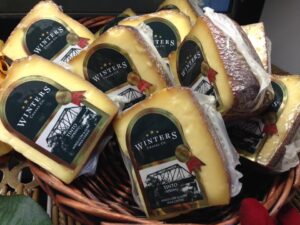 A quaint tasting room that offers bar and individual table tasting options sets the tone. We have been there and watched a World Series game, but have also enjoyed sitting outside, or at one of the tables inside. The Winters Cheese Company is located inside the tasting room and affords excellent opportunities to enjoy wine/cheese tastings.
The staff is outwardly friendly, knowledgeable and goes out of their way to make you feel like part of the family the minute you walk in the door.
Second, the wine must be quality and if possible, affordable. Check again.
Here's the kicker – just about every bottle is under $40, a rarity for a region so close to the Napa Valley.
Being a big fan of Rhone varietals, Turkovich knocks it out of the park.
One of my favorite types of wine has become a GSM (Grenache, Syrah, Mourvedre) and at $25 a bottle is a steal at Turkovich. The Wolfskill 96" 2015 GSM took the blend to another level and at $42 is priced much lower than other similar bottles I have seen around Northern California.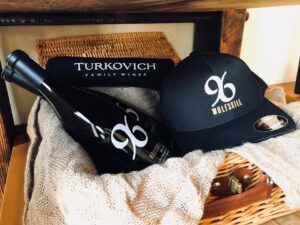 Another wine we enjoy is the 2017 The Boss ($22). The Boss is a Petite Syrah blend that is produced every year. This version is 73 percent Petite Syrah with Tannat (9%), Petite Verdot (9%), Syrah (5%), Cabernet Sauvignon (2%), and Alicante Bouchet (2%) making up the rest of the blend. Each year the winemakers choose the darkest and richest wines in the cellar to complete the blend.
If you have never been to Winters, you owe it to yourself to make the trip. You can make it a day trip or stay a night at the hotel – either way you can't go wrong. Just make sure Turkovich Family Wines is on the agenda. You will become a fan and want to come back and visit again.
The best recommendation I could give Turkovich is that my wife and I gladly make the 90-minute drive from Pleasanton to enjoy a nice bottle of wine, some cheese and soak in the vibe at Turkovich!
For more information, please visit www.turkovichwines.com.
By Dennis Miller