By Dennis Miller
When buying someone a gift for the holidays, there is two directions you can go – practical or fun. That applies to all avenues, and this especially holds true with golf.
It must be an age thing, as I have gotten older I have gone from the fun to the practical side. When I was younger, it was all about getting gift cards to play a round at one of my favorite courses, but as I have aged it's become more about the practical side.
Let me explain. Think of it as recovery items that will give me the chance to play again. For instance, after every round, there is always ice involved. Be it for the back, knee or in my adult beverage, count on the need for ice.
Ice is not always available and when it is, you need a bag for the ice and a towel to put over your skin to keep from getting freezer burn. Finally, the ice melts and you need to throw it away.
This year I found a solution – IceWorks. IceWorks offers ergo-compression, re-usability and stays cold for hours! The product is unlike any other ice pack on the market.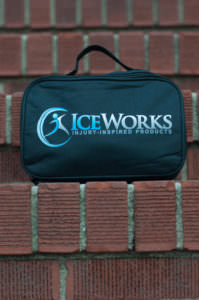 IceWorks uses a patented ball technology and uses durable plastic that encases water and medical-grade stainless steel bearings that provide even compression. Custom layers prevent freezer burn and stays soft and flexible up to minus-30 degrees. The internal thermal layer keeps cold for hours.
I am using one now as  I write this story and when I'm done, it goes back in its carrying case and right into the freezer for the next use.
For more information go to http://www.myiceworks.com.
Clothing is also something that I have appreciated as time has gone on. For the last 7-8 years, I have worn Antigua shirts and have really enjoyed
To read more about Antigua's 2017 releases go here https://acesgolf.com/antigua-launches-2017-line/.
One fun idea I have seen is the Slam Dunk Golf Hot Shot Putting Cup. It's a putting cup that is angled accordingly to launch the ball into a basket anchored in the middle of the cup.  Check out http://www.slamdunkgolf.com for more information.
On often overlooked gift for your golfer is a gift certificate for a lesson or series of lessons. The reality of the situation is golfers do not think of taking lessons when they probably all could use one.  Giving the gift of a lesson is a win-win. Check with your local course or practice center about getting lessons.
There's not a golfer I know of that does not appreciate the gift of golf balls, but there is a warning here – golfers are very territorial when it comes to the brand and type of ball they play. If you decide to buy your golfer some golf balls, check on what type they use.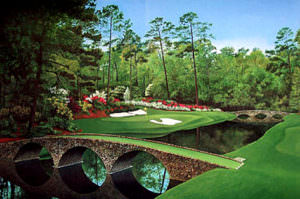 If you really want to make someone happy this year, check out http://www.pgatourexperiences.com. One of the packages offered is the Invitation to Augusta. The package includes two-nights' accommodations in a 4-bedroom, private home. Fully stocked bar and daily snacks in residence, two-day special member's access to a VIP hospitality house, customized welcome gift and complimentary daily valet dining.
The package starts at $2,885 person based on single occupancy.
Finally, giving the gift of round of golf is always cherished, but this time take a bit further and add on something for after the round. For example, but a round at some place like The Course at Wente Vineyards and add dinner at The Restaurant as well. Makes for a wonderful day for the golfer. https://acesgolf.com/the-course-at-wente-vineyards-a-visually-stunning-golf-experience/