It all started innocently enough for Jon Morley back in 2006. Morley, a self-proclaimed average golfer, was playing a round with a group of buddies when someone made a comment about the PGA Tour.
Morley stepped back and said, "I am more like the Mediocre Golf Tour." Little did Morley know that phrase would launch a golf association that is growing by the day, not just in Northern California, but across the country and beyond.
The Mediocre Golf Association (www.mgatour.com) launched in 2006 with one chapter – San Francisco – and one tournament. A year later seven events were held. In 2015, there were over 50 chapters throughout the world.
The mission statement for the organization includes a sentence – "Our goal is to unite golfers all over the world and allow them to play the game of golf as it was intended. Badly."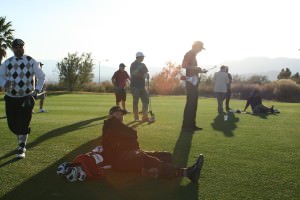 In fact, the MGA encourages good golfers to "move along as there is nothing to see here."
"We are always walking the fine line," explained Morley. "We want guys to take it serious, but not too seriously. We have some guys that take it seriously, but they still have the right attitude."
There are eight scheduled events for the San Francisco chapter, starting in March with the "Rebel Beach Am-Am." Along the way there are tournaments named: The Bastards, The F U Open, The Bratish Open, The MGA and The Douche Bag Invitational.
As you can tell, it's all about having fun and not taking the game too seriously. One of things I found most entertaining is the winner of each event gets a large check with amounts like 12 cents. The Rebel Beach tournament has a purse of $6.20.
"People love getting the big checks," said Morley with a laugh.
The events are also affordable, ranging from $40-$60 and that is on the weekend.
The tournaments throughout the year lead to the Mediocre Golf World Championship in Las Vegas in November. It is a fitting ending to the year of fun on the links, celebrating in the fun capital of the world.
"We have set the single day alcohol consumption two years in a row at the course in Las Vegas," said Morley proudly.
This is a direction that will continue to grow the game of golf among the masses. You have the country club members, but the vast majority of players are those that take to public courses.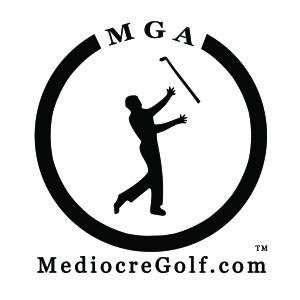 The MGA members all love the game of golf, but at the same time make sure to have a good time playing. As a new member of the MGA, I look forward to bringing my "have fun attitude" to the course with players that play the game for the same reason I do – enjoyment.
After speaking with Morley for 30 minutes I was sold on the organization.
"Some people just don't want to say they are mediocre when that's what they are," said Morley. "People either get it or they don't. We are all about getting a lot of like-minded people together to play – and drink a lot of beer."
By Dennis Miller