Tired of the Bay Area wineries and the congestion that comes with them? Looking for something out of the way, yet still close enough to make an easy trip out of it?
Gold Country, a two-jour drive from the Bay Area, has become an increasingly viable wine region and offers a welcome respite from the corporate winery feel so much of the Bay Area has become.
Prospect 772 was an absolute treasure to find. Located just below Angels Camp – don't be surprised it you blow right past it on Highway 4 the first time, as the winery is located a short drive off the highway.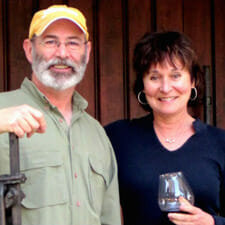 Prospect 772 was founded by Ron Pieretti and Wendy Sanda and has become a must-stop for all wine aficionados.
In 2001, the two had spent tome looking in both Napa and Sonoma counties for property before stumbling upon Calaveras County. They found a 25-acre parcel of land and Prospect 772 was born.
Pieretti was working in the hospitality industry when he met Kent Rosenblum. He started working the 1993 harvest, then morphed into splitting time between the hospitality business and working at Rosenblum Cellars.
Around 1996 he went full time with Rosenblum and it was during his time at Rosenblum he started making wine in his basement in Alameda. His passion for wine making was stoked and a few years later he sold his home and set out to make wine on a serious level.
Sanda was an accomplished real estate agent and an investor in Rosenblum, where she connected with Pieretti. It was a natural pairing. Pieretti brought the wine making to the table and Sanda had the sales and marketing expertise.
When so many wineries in this day have developed a business feel to them, it's refreshing to visit a place like Prospect 772.
Your really are out in the middle of the country, far removed from the traffic and overcrowded wine regions that have become a tourist trap. Driving off Highway 4 to Appaloosa Vineyards and the winery brings a much-needed sense of calm.
The tasting room itself gives you a barn-type setting and Pieretti gave the feeling you were tasting wine in a friends' house as opposed to a winery. There are couches and comfortable chairs in the tasting room, which also doubles as the barrel room. One of the highlights being the disco ball hanging from the ceiling.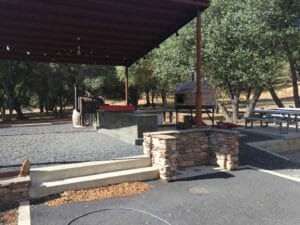 The backyard area features a pizza oven and a BBQ/smoker for parties. It has become a sought-after wedding destination. It looks to be the perfect destination for a celebration!
There is no pressure to buy – you'll want to, trust me – but rather the emphasis is placed on enjoying the experience and sharing some great wine.
Some of my favorites wines from California are those that carry interesting names with them. It adds character to what you are drinking and if done well – like at Prospect 772 – it puts a smile on your face.
My favorite of the great tasting wines was the Truant, a Grenache, Syrah and Mourvedre blend. I have become somewhat of a GSM snob and this wine was right in my wheelhouse. The name comes from the fact that the Mourvedre grapes took longer than Syrah and Grenache, thus the wine was late to the party.
But there's no doubt it was worth the wait.
My wife favored the Black Tie Charlie, a 50/50 blend of Petite Sirah and Syrah. This is the wine Pieretti and Sanda will be pushing out to restaurants as a wine-by-the-glass and may be the ticket to bringing the excellence of Prospect 772 to the masses.
The other wines in current release are Stepping Stones (a Grenache Blanc), Brat (Grenache/Syrah) and the Brawler (Syrah/Viognier).
The wines are some of the most enjoyable Rhone varietals I have tasted and with the price point between $27 and $39, it's an incredible value.
Adding to the allure of Prospect 772 is their wine club. There are no quarterly or monthly shipments, meaning no regular dings on your credit card. At Prospect 772, you buy a case of wine (at 10 percent off) either on site or off the web site and you are a member. We will be members soon!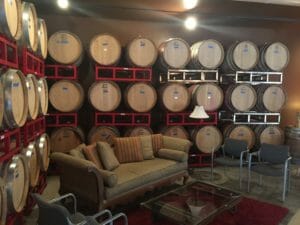 From there, you buy six bottles at one time and your membership is extended another year. Additionally, you pick the wines you want in your case. There are no random shipments.
Some of the perks of membership include 10 percent off all purchases and complimentary tastings when you visit. Two to three times a year, you receive additional discounts at members only promotions or events.
Make reservations to taste at Appaloosa Vineyards and you get a complimentary cheese pairing for you and up to eight guests. The highlight of the year must be the Annual Smoked Rib BBQ and Library Wine Tasting. We are looking forward to our first!
Prospect 772 is the perfect compliment to any visit to Gold Country. The Greenhorn Creek Resort is located a short drive away (see accompanying story, https://acesgolf.com/caddy-shack-the-ultimate-buddy-trip-at-greenhorn-creek/) and makes for the perfect choice for beverages to enjoy while relaxing at Greenhorn.
For further information, please visit http://www.prospect772.com
By Dennis Miller