Fall is a wonderful time to tee it up at your favorite Northern California golf course. It's also prime time for restocking your golf bag, ordering-up some fresh apparel and testing out a few trainings aids and game-improvement apps. Here's a roundup of must-have gear we've been testing on and off the links.
 OnCore Golf's VERO X1 Top Titleist Pro V1, Pro V1X
 Higher launch, lower spin, greater distance and more control around the greens are attributes long-associated with the industry's biggest brand name golf balls. According to independent testing recently conducted by equipment review website Golf EQ, OnCore Golf's VERO X1 has unequivocally joined the elite Tour-caliber ball category.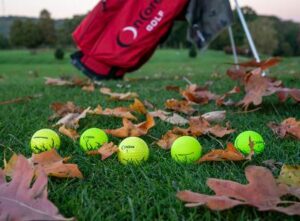 OnCore's game-changing four-piece balls went up against Titleist Pro V1 and Pro V1x and outperformed the dynamic duo in Golf EQ's driver and iron testing. It also finished atop the composite rankings with a total Golf EQ score of 372.68 versus 362.26 for ProV1 and 350.83 for ProV1x. The VERO X1 delivered 60% less side spin, resulting in significantly straighter drives.
"The Golf EQ test results validate our primary objective with the VERO X1: to create a product that the best golfers in the world would objectively consider best-in-class," says OnCore CEO Keith Blakely. "At $39.99 a dozen, the VERO X1 presents serious golfers with a tremendous value proposition in relation to performance."
OnCore has carved out a formidable position in the direct-to-consumer ball category over the past decade. Its three-ball lineup includes the high-compression VERO X1, award-winning mid-compression ELIXR and low-compression AVANT 55. The VERO X1 is a technological marvel, sporting a metal-infused mantle and enhanced perimeter-weighting yielding the highest allowable velocity off the club face and increased distance for every club in the bag.
From the Golf EQ editors:
"Overall, the VERO X1's 4-piece construction and 80-84 compression rating provide a well-balanced performance profile, especially for golfers with 95 mph and above driver club head speeds," according to Golf EQ editors. "The VERO X1 delivered a high launch and low spin performance profile that allowed our testers to pick up distance in irons and with their drivers compared to both the ProV1 and ProV1x."
More information visit www.oncoregolf.com.
TRUE Linkswear Releases New Women's Collections
It's been a busy year for Tacoma, Washington-based TRUE Linkswear. The walking-focused golf shoe brand debuted several new lines, including its wildly popular TRUE Pebble and Dead Golfer collections. Rounding into the final stretch of 2021, these Pacific Northwest pioneers are showcasing two shoes for the game's fastest growing segment – women.
TRUE's most popular model of all time, the True Knit II, has been re-engineered for ladies with increased flexibility, durability and the addition of a proprietary WANDERLUX super foam midsole. The breathable, one-piece upper is 90% polyester and 10% Spandex, making all-day wear a walk in the park. A brand-new open cell footbed is ideal for warm days on the course.
And weighing just 9.1 ounces, the True Women's Knit II is like walking on air. The design was even further modernized with premium suede accents and finishes to produce a refined, athleisure aesthetic that can easily be worn from the golf course to the office, meetings or out on the town.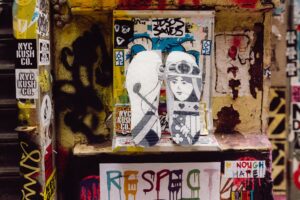 From up-start company's onset, it's been keen on partnerships. True to form (no pun intended), TRUE debuted the limited-edition Queen of Clubs True Knit II in September, its first collaboration with the women's golf apparel brand Foray Golf. The Queen of Clubs "TKII" will come wrapped in a Foray-designed carry bag perfect for travel or just storing the shoes at home. Foray has also added several unique finishes to the shoe, including a translucent sole under which sits the QOC artwork.
The two brands were inspired to collaborate in light their differences and similarities. TRUE's vibe is outdoorsy Pacific Northwest, while Foray's persona is full-on NYC. But it's a shared ethos that brought them together. Both consider themselves "challenger brands" with products made for golfers, by golfers. TRUE's founders are PGA Tour player Ryan Moore and his brother and former caddie Jason. Foray's founder is Megan LaMothe, a diehard golfer and women's golf advocate.
For more information, visit www.truelinkswear.com.
Southern Tide Answers the Junior Golf Bell
Parents of junior golfers know just how frustrating shopping for junior golf apparel can be. Most brands make do with the standard issue, 100% cotton khaki kids' shorts that simply don't perform well on the golf course in the heat. When it comes to shorts and shirts, sizes are slim and none (and as Curtis Strange likes to say, "slim left town.")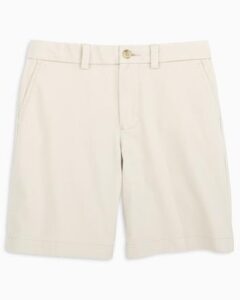 Greenville, S.C.-based Southern Tide just made parents' lives easier with its Boys Channel Marker and T3 Gulf Shorts. These junior editions of the T3 Gulf Short delivers a preppy, polished look along with performance features like quick-dry fabric, four-way stretch and moisture wicking. The make-up is 52% cotton, 39% polyester and 9% stretch. The Boys Channel Market shorts retail for $49.50 and the T3 Gulf Shorts for $59.50.
Up top, Southern Tide has released its Boys Ryder Geo Print Performance Polo featuring a sporty "geo pattern" that's perfect for the sunny days of late summer and early autumn. Like the T3 Gulf Shorts, the fabric blend is moisture wicking with UV protection. Available in five sizes (XS – XL), the Boys Ryder Geo Print Performance Polo retails for $49.50
For more information visit www.southerntide.com.
DownUnder Board Flips the Script on Training Aides
Historically, training aides have focused almost entirely on the upper body, whether it's swing plane, path or impact. The DownUnder Board, invented by renown Australian golfer and instructor Bradley Hughes, has flipped the script in creating solution for stabilizing the lower body during the golf swing. To say its caught on is an understatement – more than 100 Tour pros are using it, including Brendon Todd, Harold Varner III, Luke Donald and Christina Kim.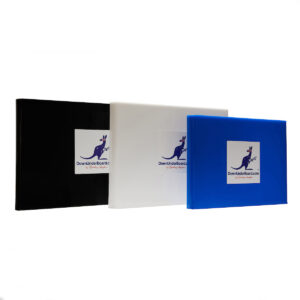 The "DUB" 2.0 Tour Edition was recently released featuring adjustable width for a variety of different swing types ranging from full to chipping, and even putting. It can also be rotated for golfers who prefer to flare their feet for additional rotation. Using the board is incredibly simple: just set the width and rotation, apply pressure to the board with the inside of the feet and make a golf swing. Hughes recommends taking several swings without a ball, first, to get a feel for it. The DUB 2.0 Tour Edition is available for $109 including an instructional video from Hughes.
Arccos Caddie Link Offers Users More Freedom
Data-driven golfers of all skill levels have long turned to Arccos for industry-leading, on-course shot tracking and club-by-club data. More recently, the Stamford, Conn.-based company led by mathematician and scratch golfer Sal Syed launched an A.I.-powered GPS rangefinder and groundbreaking strokes gained platform that set the industry abuzz.
The Arccos ecosystem operates via Smart Sensors screwed into the ends of club grips, or Smart Grips from Golf Pride and Lamkin with sensors built in. Users download the Arccos Caddie App, pair their clubs via Bluetooth connection, download the course they're playing from the Arccos library and away they go. For the first iteration of Arccos' existence, users needed to keep their phones in their front pockets to record shot data.
However, with the advent of Arccos Caddie Link, golfers can now leave their phones in their bags, golf cart or pushcart. Link is a wearable clip that attaches to a player's belt or waistband, records shots and transfers the data via Bluetooth connection to the base smartphone. Because it frees up the phone's microphone, golfers can listen to music, sporting events or take videos on the course.
Link has been tweaked and further enhanced for performance and connectivity over the past couple years, and retails for $129. It can also be bundled with Smart Sensors (14, one for each club including a putter sensor) for $279.99 for a 10% savings.
For more information visit www.arccosgolf.com.