Chip Beck was a three-time All American at the University of Georgia before turning pro. He won four times on the PGA Tour and amassed 20 runner-up finishes. He spent 40 weeks in the top 10 of the Official World Golf Rankings between 1988-1989.
Some of his biggest accomplishments were finishing second at the 1993 Masters, the 1986 and 1989 U.S. Opens. He played in three Ryder Cups, representing the United States in 1989, 1991 and 1993. He also won the Vardon Trophy (lowest scoring average on the PGA Tour) in 1988.
But all those accomplishments aside, he might be best known for shooting a 59 in the third round of the 1991 Las Vegas Invitational at the Sunrise Golf Club, one of only eight players to shoot that low in a Tour event.
Beck will be out at The Club at Ruby Hill on Sunday, August 6. The day will include a clinic, followed by a scramble-tournament and then a dinner. The event is open to the public and the fee is an incredibly low $79 per player. Spaces are limited and more information or registration can be done by calling (925) 417-5840.
Beck is working with Arcis Golf, the company that owns Ruby Hill. See our story about the changes the company has made at Ruby https://acesgolf.com/the-club-at-ruby-hill-now-a-members-dream/
ACES editor Dennis Miller had a chance to chat with Beck in advance of his visit to Ruby Hill.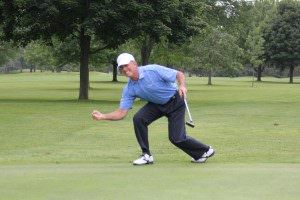 What are you doing with Arcis and Ruby Hill?
Arcis Golf is the first company I have worked with that gives back to its customers and tries to grow the game. My job is to entertain the clients by doing a clinic, scramble tournament and dinner.
Arcis has done a wonderful job at Ruby Hill, upgrading many of the facilities.
They put a lot of money into the clubhouse in hopes of attracting the younger person to more than just golf. They are doing it to entice the people to spend more time at the club.
And therefore, you are coming out to Pleasanton. It really looks in the pictures that you have a great time at your events.
The best part of it for me is that it fits me real well. I love meeting people and giving clinics. I am retired from competitive golf and am now a brand ambassador for Arcis and I love it!
What's both your and Arcis philosophy?
It's all about growing the game one player at a time. A lot of companies want people to spend money. If you are bottom-line oriented and are all about making a profit, you are not growing the game of golf. (Arcis) is making real golf decisions on how to grow the game. The executives at Arcis are really smart people – people that are around them understand what Arcis means to golf. Golf is so much fun and we want everyone to understand that!
Have you been to Ruby Hill? You know it's a (Jack) Nicklaus Signature course.
I have not been there, but I am really looking forward to it. The Golden Bear does some remarkable courses, doesn't he!
What do you think of professional golf right now (question asked before the British Open)?
It's a lot of fun to watch with all the young talent that is out there right now. Jordan Spieth is the most talented of all the young golfers out there. He is amazing and he doesn't hit the ball a long way. He knows how to approach a course.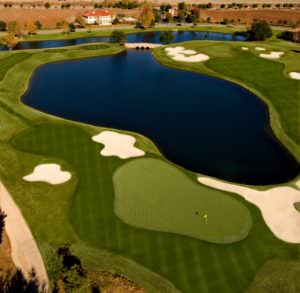 Tiger Woods mobilized so many to play the game. Where are we with current players that can get people out to the course?
Tiger was a unique phenomenon. When he started I don't think anyone of us thought he would grow the game like that. Right now, I think Rickie Fowler has been awesome (promoting the game). Social media is changing the way people look at the game. That group of friends has so much fun off the course and they share with it with everyone. Kids are different than when I was playing.
They also don't seem to play as much as the tour pros used to play when you were out there.
No, they don't. Just like Brooks Koepka – he wins the U.S. Open and then takes time off. We couldn't do that because the money was a lot less back then. I honestly think there is a lot less pressure (financially) on the players today. When I was playing, we didn't play for the money – we played for the love of the game.
There certainly is a youth movement taking over the game.
There sure is. The only bad thing for the younger players is I don't think they will be as seasoned as we were. When I was coming on to the Tour, there were a lot of older guys that really helped. I remember Lee Trevino pulling me aside one time to talk to me about playing out of the sand. The older guys really knew a lot about the game. I feel like I could teach these kids a lot about the game. I mean, I have kids that are older than Spieth and Fowler!
The level of young talent certainly has made for wide open tournaments, including the majors.
I think it is progressing to deeper fields. Now anyone in the top 50 could win a major. It does make it interesting for the fans. It's nice to see these kids playing with the mental confidence and ability they possess. I feel like Bobby Jones when he said of Nicklaus after Jack won the 1965 Masters. "Nicklaus played a game of which I am not familiar."