Joe Pavelski is certainly having the ride of his professional hockey career as he has led the San Jose Sharks into the Stanley Cup Final for the first time in franchise history. In 2010 Dennis Miller of ACES had a chance to talk with him about another passion – golf. Enjoy this old interview as we are enjoying Pavelski's playoff run on the ice!
How did you get started playing golf?
When I was young, I took Friday golf lessons at the Tree Acres Golf Course in Plover (Wisconsin). My brother and I would go out and play once a week. I begged my mom to buy me a season pass to the course. It's not open anymore, which is too bad because it was a nice little public course. From there I started at the Stevens Point Country Club and just kept playing.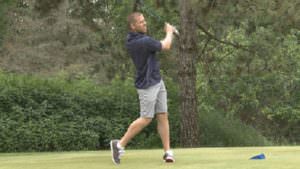 At what point did you feel like you could be pretty good?
When I was growing up, I enjoyed baseball as well, and played baseball in the 8th grade. Then in 9th grade, I needed to make a choice. I really liked the prospect of playing golf and began to take it a lot more seriously.
What is your home course now?
When I am back in Wisconsin, it's still Stevens Point Country Club. When I am in San Jose it's Stanford, Boulder Ridge or wherever we can get out.
Why are there so many hockey players that are good golfers? Is it the timing of your off-season?
I think so. It's also risk-free. You can go out and play a round after your workout and enjoy the time.
What is your favorite course?
Since I have been out here I have been able to play Pebble Beach, Cypress Point and Spyglass. I really liked Spyglass the one time I got to play it. When I got back home (last summer), I played Stevens Point and it felt pretty good.
What is the one course you want to play?
I really want to play Whistling Straights. Hopefully I will get to play it next summer. I have not played in the American Century yet and would like to play in that some time.
What is your best round?
I shot a 65 at Stevens Point. My best tournament round was a 67 at Minocqua Country Club in Northern Wisconsin to win the Channel 7 tournament.
What is your current index?
It's a (point 3) right now.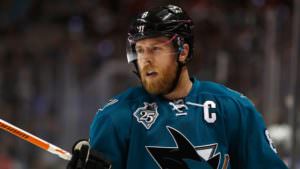 What is in your bag?
Out here it's pretty much Titleist from putter through driver, but back home I got hooked up with a TaylorMade rep and really liked those clubs. I'm not sure how that's going to work out.
Who is the best golfing hockey player you have played with?
(Jeremy) Roenick. JR and I used to play straight up and it would come down to the last couple of holes. Joe Thornton has really improved his game and Dan Boyle is a decent player as well.
Who is your dream foursome?
Tiger Woods, Jack Nicklaus and Bobby Jones.
What is your most memorable golf moment?
There are a few. Playing in the state tournament in high school for Stevens Point Area Senior High (SPASH); Winning the Channel 7 tournament at Minocqua and playing in the Wisconsin Open after I graduated from high school.