Truckee has always been the first stop off Interstate 80 when heading into the region and a place I like to make either my only stop or my last stop. It is too easy to shoot down the hill and head home when you are done.
Starting with the golf, there is an amazing collection of world class courses that are open to public play within a very short distance. The 1-2 combination of Old Greenwood and Gray's Crossing (right across I-80 from each other) is a sensational combination.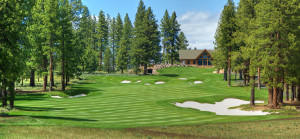 Old Greenwood is a Jack Nicklaus Signature course and features the Bear at his best when it comes to design. Plentiful landing areas highlight the tee shots, with the approaches demanding precise play. Gray's was designed by Peter Jacobson and Jim Hardy. The course was originally designed as a private course, but has since opened for public usage.
Coyote Moon may be my favorite course in the area because there are no houses lining the course and no plans for the future development. The boulders spaced throughout are part of the natural landscaping that adds to the course.
The Course at Squaw Valley closes with a special 9 out in the marsh area. Stunning views of the surrounding mountains make it a memorable round, as does a cocktail on the patio area at the Resort.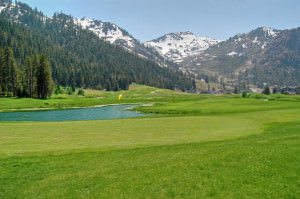 The other wonderful thing about Truckee is the dining options. Twenty years ago the thought of high-end restaurants lining the Truckee downtown area would have provoked laughter. Now there are spots like Cottonwood, The PizzaBAR, Marg's Taco Bistro, the Bar of America, Moody's and Drunken Monkey Sushi. Those are just some of the places located around the downtown area.
The one knock against Truckee earlier was the lack of lodging, forcing people to drive all the way to Reno to find plentiful places to bunk down for the night, but even that has changed.
The Cedar House Sport Hotel – a personal favorite of mine – is one of the newer properties in a relative way, offering everything you want for the comfortable stay in winter or summer. The hotel is geared for the outdoors type, with plenty of ski storage for the winter and a bevy of guides for hiking during the summer.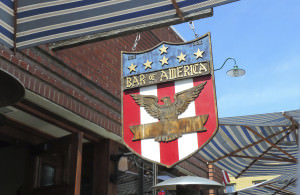 Places like the Hampton Inn have also become a popular lodging destination, and there are also world famous lodging spots nearby like the Ritz Carlton at Northstar and the Resort at Squaw Creek on the Squaw Valley property.
For a town that was once considered a cowboy town known for its rodeo, Truckee has become a top-notch tourist destination.