Wagering on the golf course is American as apple pie and goes hand in hand as well as anything since, well, peanut butter and jelly was invented.
Having played a multitude of different sports growing up and into adulthood, golf is a sport with as much trash talking as basketball. Put a little cash on the line and what appears to be the relaxing sport of golf, gets a bit intense and certainly at times, chippy.
I love the action and interaction. It is always a thrill to see your opponent choke on a nice little four-foot putt on the last hole for the match. Money does that, making even a seasoned player give a bit more thought to each shot.
My favorite quote from Tiger Woods came during an interview with Dan Patrick and it involves wagering on a golf course.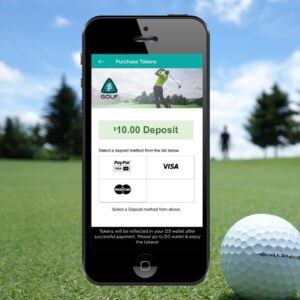 The two were discussing playing a match on the syndicated Dan Patrick Show when Patrick asked what the stakes would be. Woods' answer came quick and right to the point.
"Whatever makes you uncomfortable," said Woods.
That ability to make your playing partners feel uncomfortable is about to take a leap forward.
DollarDollarDollar (D3) is a new player in the golf tech app and has released their first app that promises to make wagering on the golf course more fun and an interesting skills challenge.
The 1.0 D3 app experience is based on the popular golf side game of Nassau, or "Dollar Dollar Dollar".
Like skins, players compete to best each other on each hole but the game is broken into three contests for their total score on the front 9, back 9, and overall.
The 1.0 D3 app manages scores, handicaps, and all the unique data that comes from the 40,000-plus golf courses through a partnership with iGolf using their GPS Database Technology worldwide.
"We realized we all wanted to play more golf, and when we add a side challenge, it raises the level of play and makes the experience more memorable too," said Tom Naramore, founder, and CEO of DollarDollarDollar, Inc.
The genesis of D3 Golf came from Naramore and friends that took part in a buddy outing each year at Pebble Beach. The idea gained steam and in June of 2018 the company was formed. By January of 2020, the app went live, and the game was on – literally.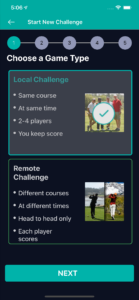 There are many features of D3 that are appealing in the 1.0 app version. One I loved immediately is the Golf Wallet feature that deposits monies into your golf wallet using a credit card or PayPal and allows for the use of tokens to challenge others.
The patented-pending platform uses a smart contract to create the agreement for the challenge, hold the tokens in an escrow account, and transfers the winnings from one account to another.
In other words, no one can pull the, "Oh, all I have is an $100 bill. Can you break it?"
Where D3 Golf takes it to the next level is with their Remote Challenge feature.
Unlike other golf apps that are great at keeping score on your phone, the D3 App lets players invite others to a skill challenge, even if they are playing at a different course.
"Our most exciting innovation so far came when we developed the 'Remote Play' technology to connect two players on different courses," said Naramore. "It's staggering to think that we can grow golf in the way that online poker did for their industry. If we could connect two people on different courses, then why couldn't we connect more, or all golfers that play these side games?"
The D3 team has been working on the platform for 16 months with early seed money from individuals within their network. They have kept a lid on the development with the idea of getting their Patent submitted.
They did just that and it is now time to unleash the app that figures to make a big splash in the world of golf and skill wagering on the course.
After watching a presentation from D3 team it was easy to see not just the passion, but the pride they have for their platform. And it is an impressive team D3 has put together.
"We created a team of experts in golf, gaming, social media, and tech," said Scott Keith, the head of brand marketing for D3. "The tech has to work, but it's the social experience that will make this a game changer."
Being that match play is at the core of most wagers, D3 went out and made a connection with Nick O'Hern, the Australian player that carries the distinction of being the only player to beat Tiger Woods twice in the Match play championships.
"I would always bet when playing with friends," said O'Hern. "I loved the competitive aspect. It was the equivalent of nickel-nickel-dime for us, but the same game, same pressure."
Also knowing that social media would be imperative to success, D3 went out and brought Holly Sonders on board. Sonders was part of Morning Drive on the Golf Channel before going on to work for Fox Sports.
Sonders joined the D3 team first as an advisor, then soon stepped up to be an investor and a board member.
"If we can change golf and make it fun again, we win," said Sonders. "This has the potential to do what Fantasy Sports did for football, or online poker for the world."
As an added plus, Sonders talent as a golfer is allowing D3 another fantastic option – the Celebrity Challenge. In the early user testing it became evident that many wanted to be able to play against Sonders.
"We can do that," said Peter Meng, head of Development. "We created a Celebrity Challenge feature that allows one celebrity to challenge an entire network of players through our platform. The D3 team sees this as a huge opportunity for charity events and pro-am days on the Tour."
Sonders is pumped for the Celebrity Challenge and has thrown down the gauntlet.
"I'll be playing courses all over the world and issuing you a Remote Celebrity Challenge," said Sonders. "You play on your course and me on mine. Think you have what it takes?"
There are big plans for D3 in the future like adding other wagering skill challenges, but for now the company is being extremely diligent with the 1.0 version, a move that guarantees quality game play.
You can count on ACES bringing you the latest information relating to D3! But for now, download the App and start taking on your buddies in skill challenges on the golf course.
You can download the App at the Apple Store or through Google Play. There is also more information available at www.dollardollardollar.net.
By Dennis Miller